Pierre Yovanovitch
Pierre Yovanovitch founded the Paris-based design atelier in 2001 after a career as a menswear designer for Pierre Cardin led him to follow his creative passions into interior architecture and design. Known for his signature haute couture aesthetic in which he blends high art, architectural elements, and vintage furniture to create a refined yet unpretentious setting, Yovanovitch has been revered by industry experts for his mastery of volume and proportions and his unparalleled ability to restructure historic spaces to fit a contemporary lifestyle. An expert in 20th century furniture, Pierre Yovanovitch is particularly fond of vintage Scandinavian and American design which he combines with custom made pieces of his own creation. Central to his interiors work is Yovanovitch's passion for contemporary art. An avid collector himself, Yovanovitch incorporates contemporary works along with commissioning established and emerging artists to create on-site works. Pierre Yovanovitch projects span globally from residential, hospitality and commercial undertakings including a Central Park penthouse, to a five-star hotel in Paris, to a 17th century chateau in Provence. With offices in both Paris and New York City, Pierre leads a team of over 45 employees. In 2021, Pierre Yovanovitch announced the launch of his furniture brand Pierre Yovanovitch Mobilier, which will run in tandem with his interior architecture practice, to offer his haute-facture furniture and lighting designs worldwide.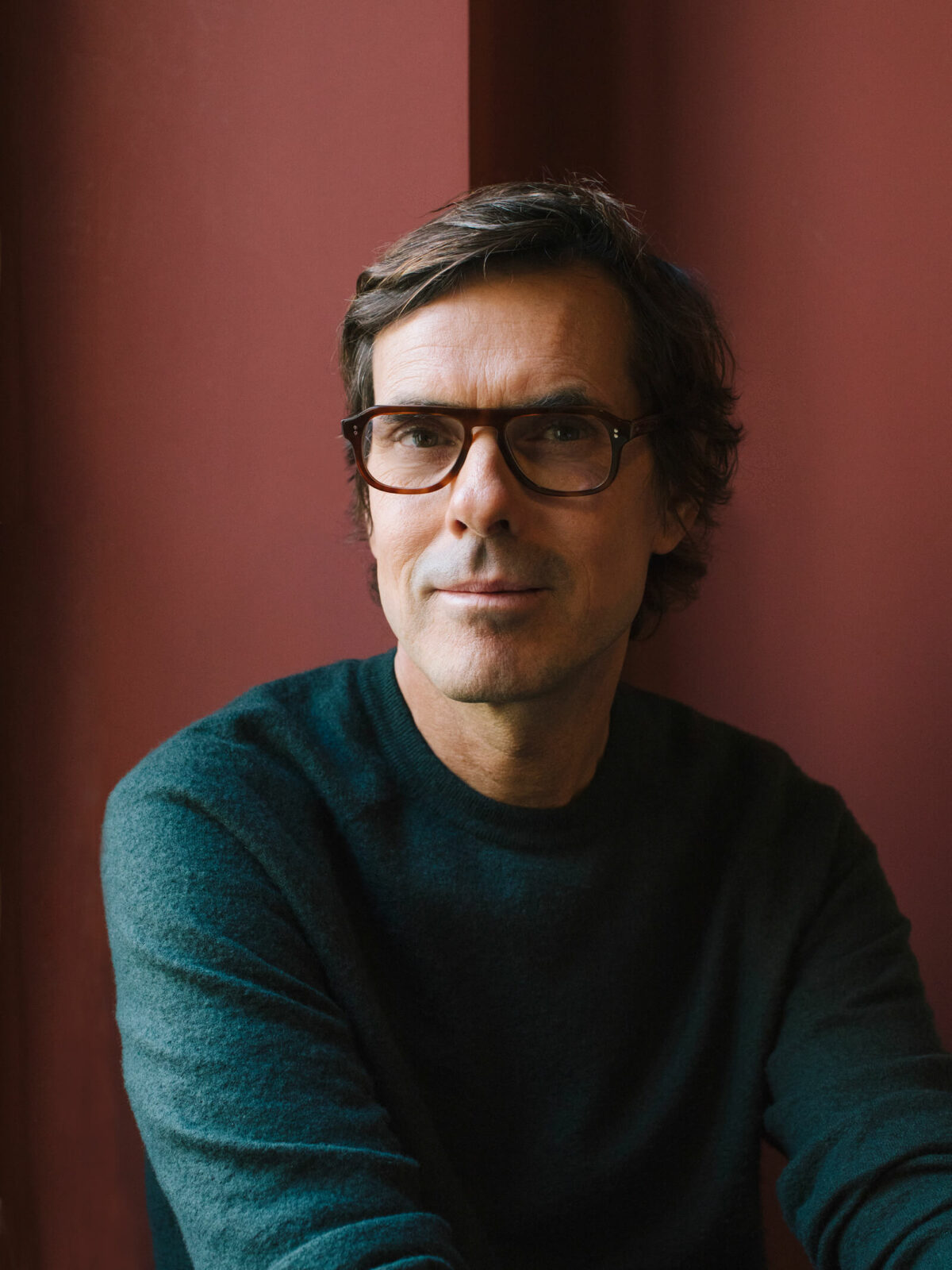 Château de Fabrègues
Pierre Yovanovitch fell in love with this austere 17th century architecture of Chateau de Fabrègues upon discovering the property in 2009. The chateau, farmhouse and accompanying chapel had an etherial and quirky character to it. "Fabrègues radiated a comforting sense of isolation. I know the region well as I grew up in Nice, so the estate ended up being a very natural fit", states Yovanovitch. The interior architect set out to renovate the property, maintaining the historical integrity of the building and its connection to the Fabrègues family lineage while breathing new life into it with custom design elements, contemporary art and vintage design. Yovanovitch worked with master landscape designer Louis Benech on the gardens, which Yovanovitch regularly maintains. Today, Fabrègues serves not only as Yovanovitch's home but as a blank canvas for hosting in-situ art installations from established and emerging creative talent, such as the stunning fresco created by Claire Tabouret in the chapel. The fresco took several weeks create and he likes to believe that Fabrègues left a lasting impression on Tabouret as much as her work will live on for a lifetime on the property.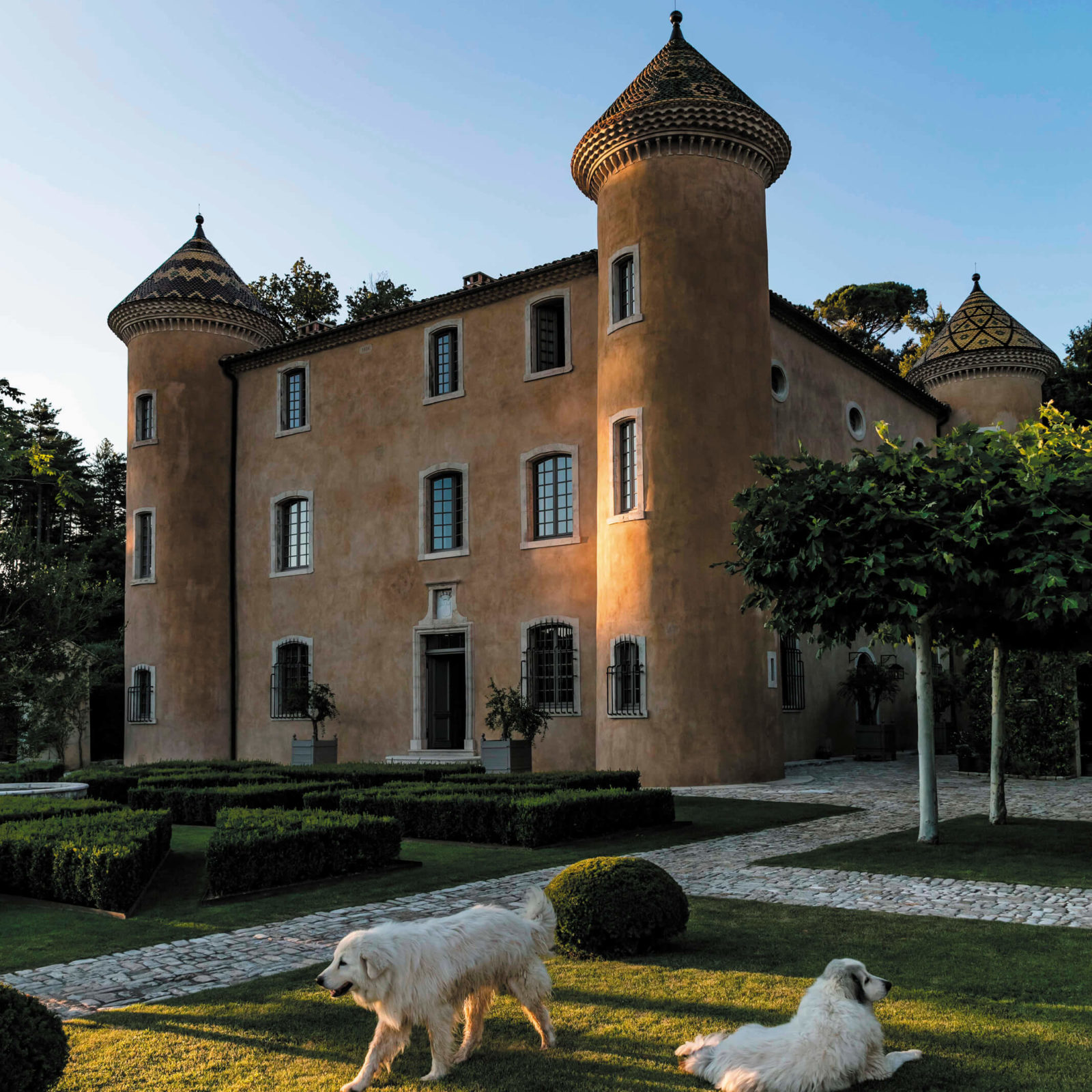 Pierre Yovanovitch Mobilier
Pierre Yovanovitch Mobilier was established by Pierre Yovanovitch in 2021, two decades after founding his interior architecture practice. Known for his signature haute couture aesthetic, the brand combines the designer's iconic made-to-measure approach with superior craftsmanship, materiality and sustainable sourcing efforts to offer luxury furniture and lighting to the wider public. The furniture and lighting pay homage to Yovanovitch's Provencal roots, in particular the region's natural light, rich and varied natural materials and colorways of the surrounding nature, as well as the historic commitment to craft associated with the region. Evolving from Pierre Yovanovitch's experience creating custom luxury design works for his interiors, and following the success of his two furniture collections debuted through R & Company gallery (2017 and 2019), Pierre Yovanovitch Mobilier pieces are designed and manufactured according to the highest quality standards. The brand focuses on locally and sustainably sourced wood, natural, high quality fibers, hand-blown glass and organic, non-toxic adhesives, to name a few. Furthermore, Pierre Yovanovitch Mobilier works with best-in-class artisans in France and Switzerland who utilize traditional crafting techniques. Partnering with French textile specialists who are recipients of the preeminent "Meilleur ouvrier de France" award are just some of the accolades received by artisan partners.
Discover our furniture line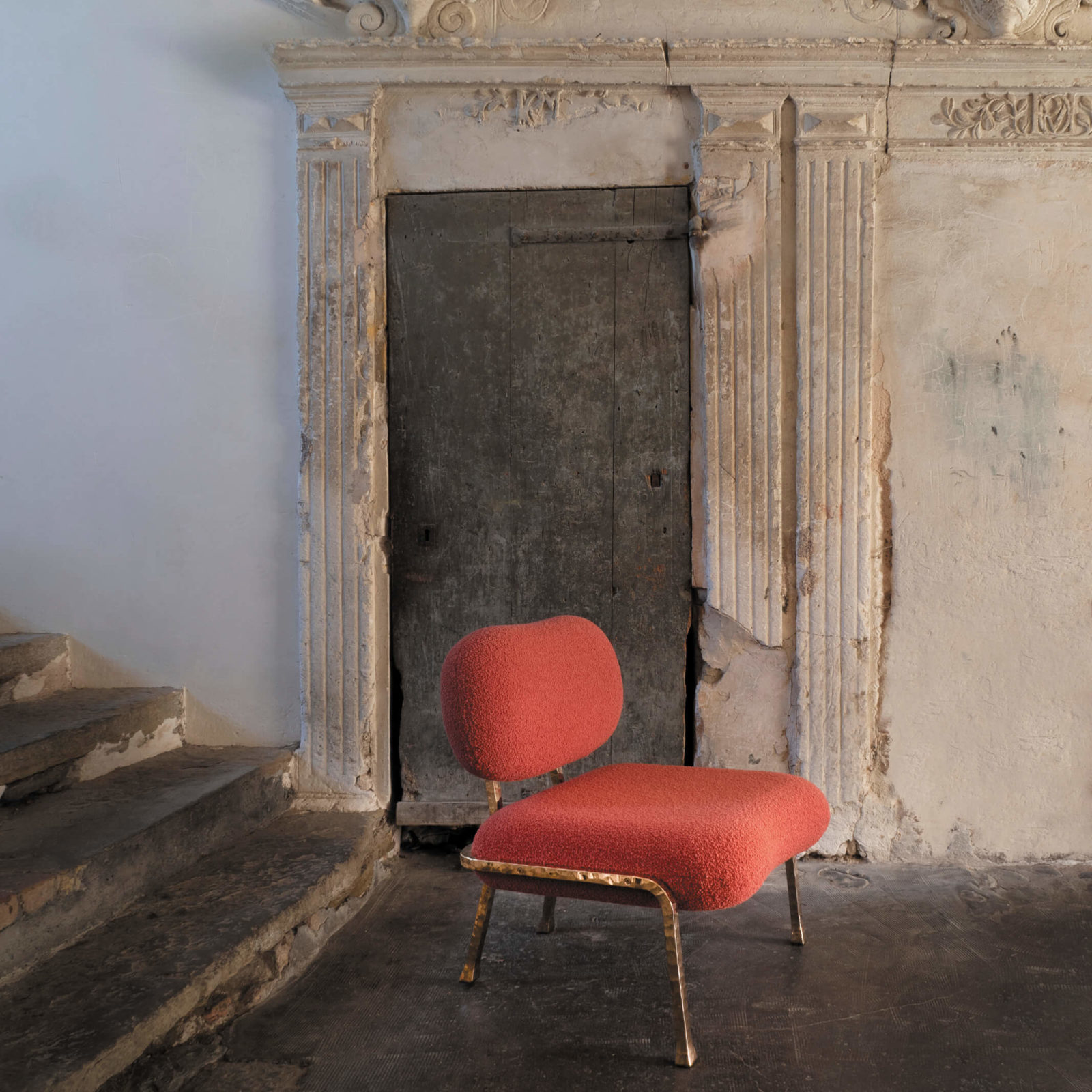 Paris Studio
In 2016, Pierre Yovanovitch unveiled his Paris headquarters, located 6 Rue Beauregard in the 2nd arrondissement. Situated in an 18th century hotel particulier, the multi-storied office features custom Pierre Yovanovitch furniture and lighting alongside vintage design works and contemporary art. With nearly 45 employees located at the Paris headquarters, the building serves as a warm office space and inviting location for his clients.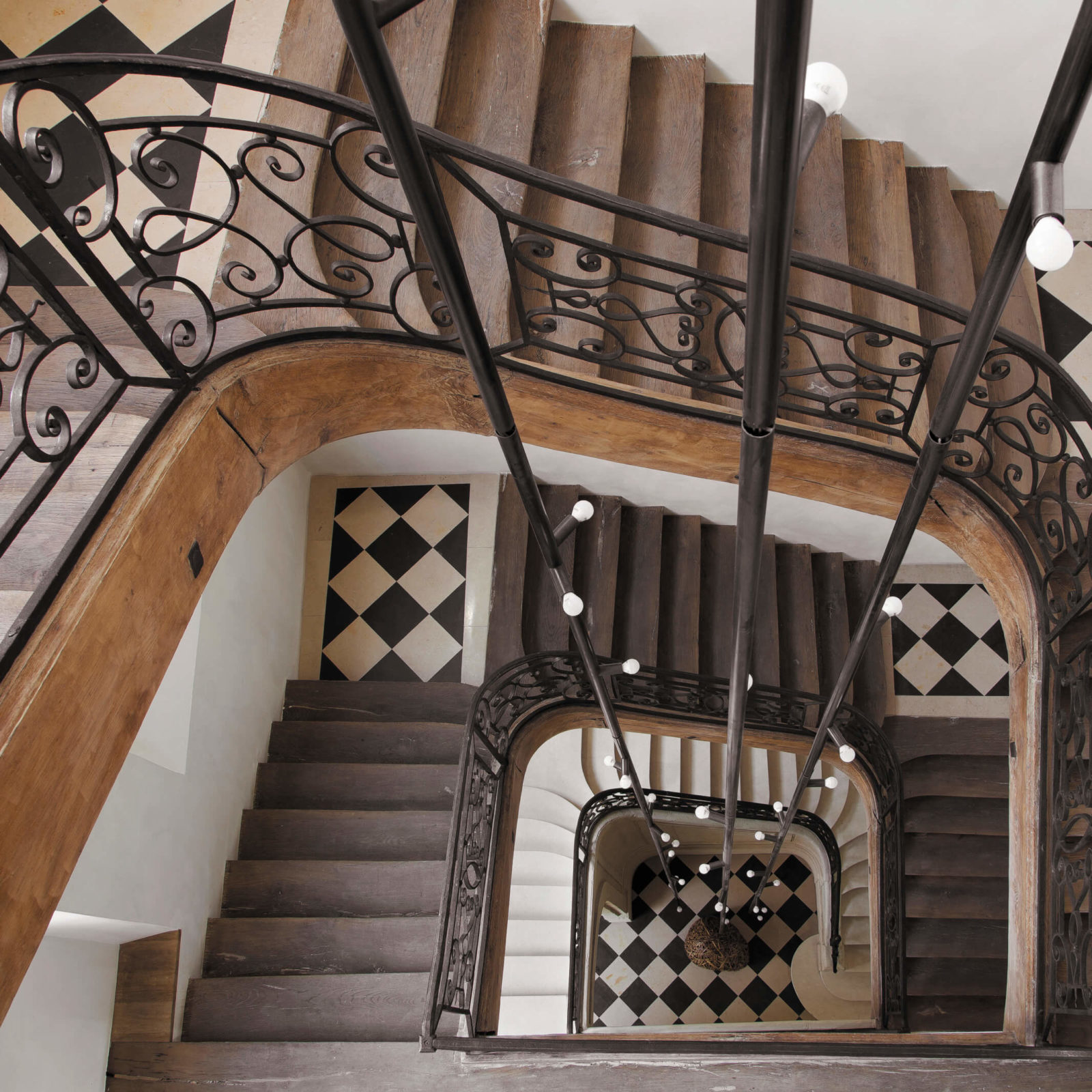 New York Studio
Pierre Yovanovitch opened his New York office in 2018. Located on Madison Avenue on the Upper East Side, the intimate office serves as an outpost for Yovanovitch's U.S. employees as well as a space to welcome American clients closer to home. The office features an array of Pierre Yovanovitch furniture and lighting designs alongside vintage and contemporary artworks.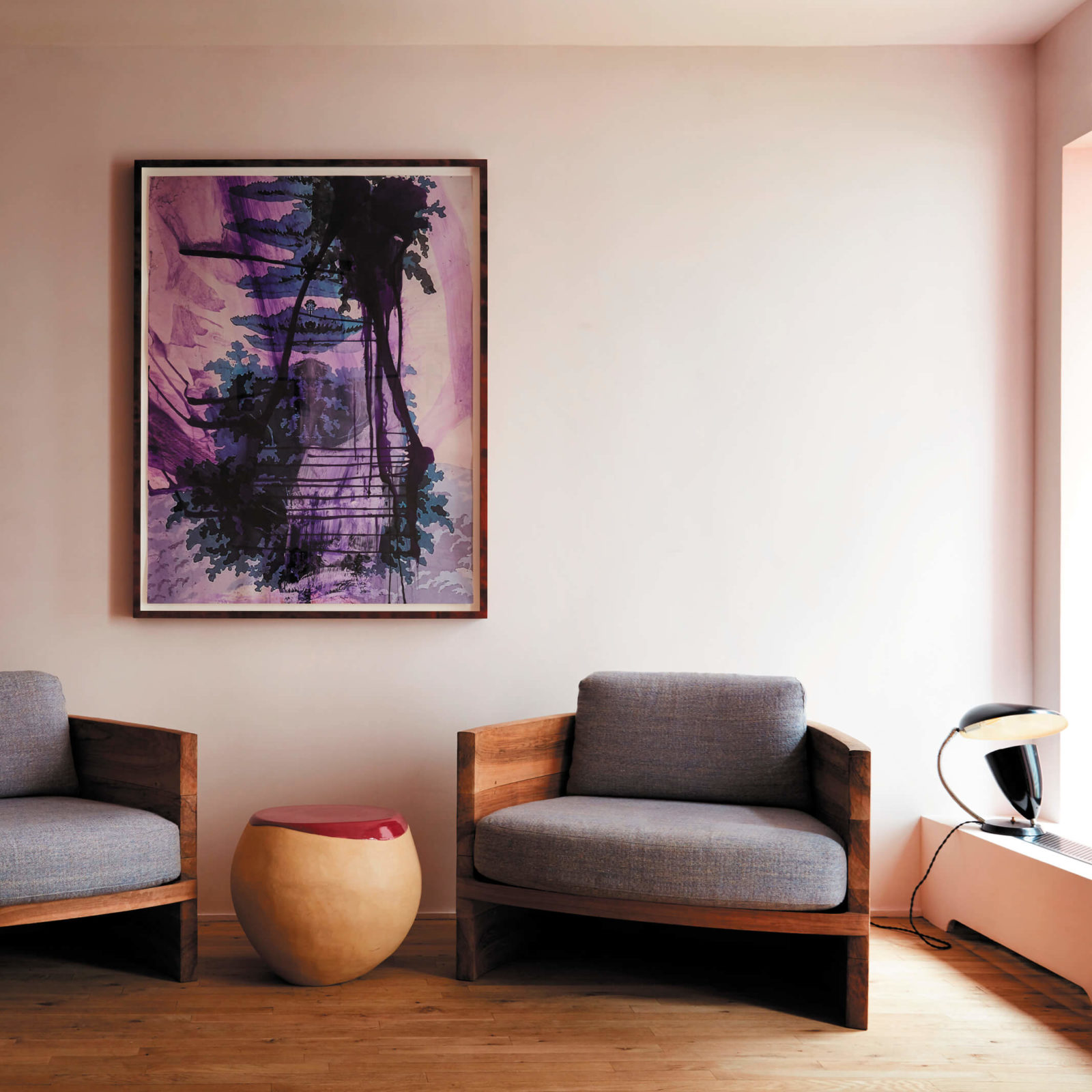 Connect with us for updates on Pierre Yovanovitch furniture, new projects and events