Craftsmanship
Crafts Series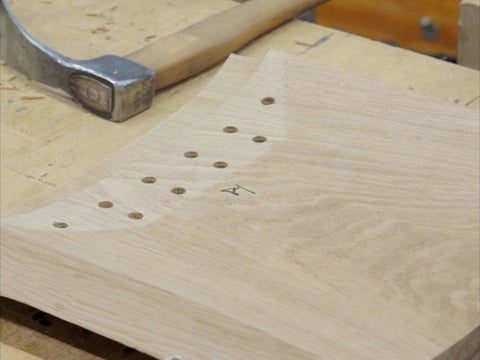 "For each of our materials, I want to feel the hand of the craftsman, I need the work to be a reflection of their artisanry and know-how. This is what gives personality to an object or a space." – Pierre Yovanovitch
At the heart of Pierre Yovanovitch Mobilier is a 'haute facture' approach to design working with Europe's finest craftspeople to create timeless works meant to last a lifetime. 
Drawing inspiration from the rich natural setting of Pierre Yovanovitch's native region of Provence, France, Pierre Yovanovitch Mobilier brings the designer's iconic "Made in France" style of understated elegance together with expert-craftsmanship, and consciously-sourced materials to offer timeless pieces. 
Our sustainability efforts center around our use of exceptional raw materials obtained from natural sources, making it possible to create long lasting objects. These materials are sourced with consideration of their footprint. Consistent with Yovanovitch's design ethos, all Pierre Yovanovitch Mobilier works are created with longevity and exceptional-quality top of mind.
Working with specialty craftsmen to source superior materials, the works are meant to last a lifetime both in durability and also with their timeless design. as well as organic solvents where necessary, though the use of adhesives and finishes is kept to a minimum to enhance the piece's durability over time.