News
Pierre Yovanovitch Announces the Launch of His Furniture Brand, PIERRE YOVANOVITCH MOBILIER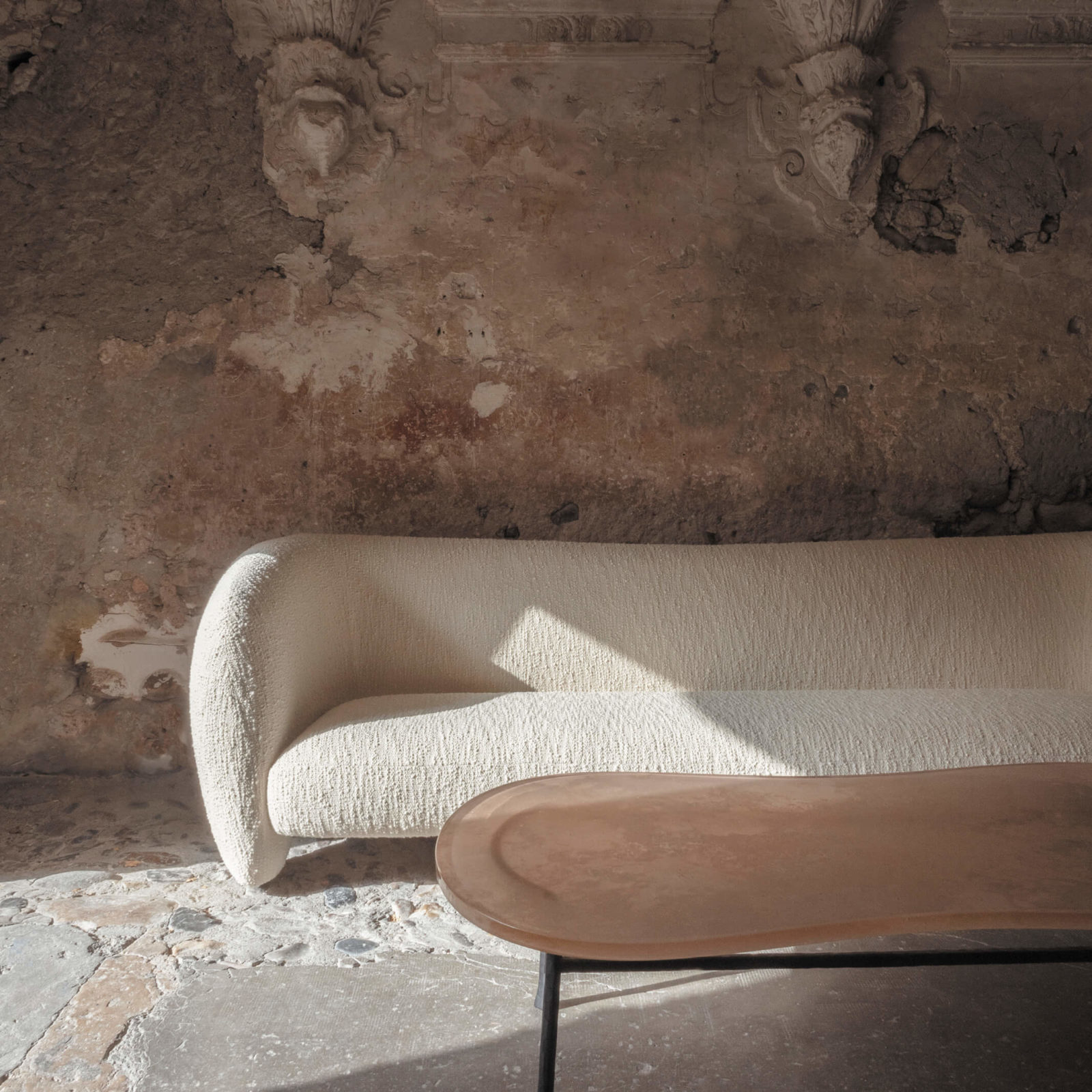 Location
Place des Vosges, Paris
Le 19 mai 2021, Pierre Yovanovitch a présenté sa marque, Pierre Yovanovitch Mobilier en dévoilant 45 nouvelles pièces. Après 20 ans de création de mobilier sur-mesure et de haute facture pour ses projets d'architecture d'intérieur et après le succès de ses deux collections Oops et Love exposées à la galerie new-yorkaise R & Company (2017 et 2019), ce lancement marque un tournant majeur pour Pierre Yovanovitch. Pierre Yovanovitch Mobilier regroupe désormais tous les métiers liés au mobilier : du design, à la production, à la promotion, à la vente et à la livraison au client final. A cette occasion, Pierre Yovanovitch investit un magnifique hôtel particulier du XVIIe siècle occupé par l'Académie de l'Architecture, situé Place des Vosges, du 19 au 21 mai 2021.
A style photoshoot at the Château de Volonne, France
A style photoshoot at the Château de Volonne, France
Dans le cadre du lancement de la marque Pierre Yovanovitch Mobilier, l'architecte d'intérieur a souhaité inscrire ses nouvelles pièces dans un environnement qui lui est cher : la Provence.
Le reportage photo du mobilier s'est donc fait au Château de Volonne. Pour lui, c'était comme une évidence de rattacher ces nouvelles pièces à ses origines provençales.
"La Provence a toujours été une source permanente d'inspiration dans mon travail et c'est une partie essentielle de ces nouvelles pièces. Ayant grandi dans la région, et y vivant actuellement, je trouve chaque jour de l'inspiration dans la nature environnante. La lumière du soleil, avec les couchers de soleil typiques de la région, la variation saisonnière des textures de la nature, des couleurs profondes et de la matérialité dense de la forêt, à l'explosion sensorielle parfumée et lumineuse de la floraison de la lavande du Plateau de Valensole. Il y a cette dichotomie de beauté et de force – qui peut parfois même frôler l'hostilité – dans la nature provençale que je trouve inspirante. C'est dans mon ADN. De même, je voulais que la nouvelle marque de mobilier reflète la force, la tactilité et la variété de la Provence. Aux alentours de la Provence et inextricablement liée à elle, est Nice, où j'ai grandi. Nice et sa région ont une histoire des Arts Décoratifs et du design, ancrée dans une multi-culturalité unique entre l'Italie et la France, qui m'influence grandement. Par exemple, intégrer de la céramique dans le mobilier est comme un clin d'oeil à l'artisanat traditionnel du village provençal de Vallauris." Pierre Yovanovitch
Kamel Mennour gallery new space in Paris
Kamel Mennour gallery new space in Paris
Venue
Galerie Kamel Mennour, rue Pont de Lodi
Une fois de plus, le galeriste fait appel à Pierre Yovanovitch pour signer son troisième espace parisien, situé rue du Pont de Lodi.
« Lorsque j'ai vu le nouveau site de Kamel Mennour, j'ai tout de suite imaginé un cloître. Avec son enfilade de fenêtres et sa succession de poteaux. Après des recherches sur cette adresse, nous avons voulu lui redonner du caractère en accentuant le jeu de volumes. Le lieu nécessitait également un accès à l'étage supérieur. Nous avons donc redessiné l'escalier comme un objet vivant indépendamment dans l'espace. L'objectif de notre intervention était de trouver le juste équilibre entre un espace qui s'efface devant l'expression artistique et une trame architecturale forte. » Pierre Yovanovitch
Le nouvel espace a ouvert ses portes au public le samedi 5 décembre 2020, accueillant l'exposition « Simultanément » de Daniel Buren et Philippe Parreno.