Pierre Yovanovitch
Pierre Yovanovitch founded his design practice in 2001 after a career in fashion with Pierre Cardin led him to follow his creative passions for interior architecture.
Yovanovitch's signature haute couture aesthetic combines his mastery of volumes, proportions and light with a particular inclination for raw and refined materials. Through his commitment to exceptional craftsmanship, his work incorporates unparalleled savoir-faire quality with a one-of-a-kind style.
From the early days of his practice, Yovanovitch drew inspiration from the design movement, "Swedish Grace" – of which Axel Einar Hjorth and Gunnar Asplund were central figures in the 1920s – as well as early 20th century American design – particularly Paul Lazlo, Terrence Harold Gibbings, James Mont and Harvey Probber. These influences combined with his knack for whimsy and storytelling established his aesthetic approach.
Central to his interior work is Yovanovitch's passion for contemporary art. An avid collector himself, Yovanovitch incorporates contemporary works along with commissioning established and emerging artists to create on-site works. He regularly calls on artists such as: Claire Tabouret, Tadashi Kawamata, Alicja Kwade, Johan Creten, Daniel Buren, Giulia Andreani or Matthieu Cossé, to name a few.
Yovanovitch's own home, Château de Fabrègues in Provence, serves as a platform for the designer's creative expression – featuring a number of site-specific contemporary art commissions – as well as an embodiment of the designer's approach to interior architecture.
With offices in both Paris and New York City, Pierre Yovanovitch projects span globally from residential, hospitality, set design and commercial undertakings. In May of 2021, Yovanovitch launched his own furniture brand, Pierre Yovanovitch Mobilier. During this time, the designer also opened the doors to his first furniture showroom space in Paris which will be followed by a New York showroom location set to open in early 2023.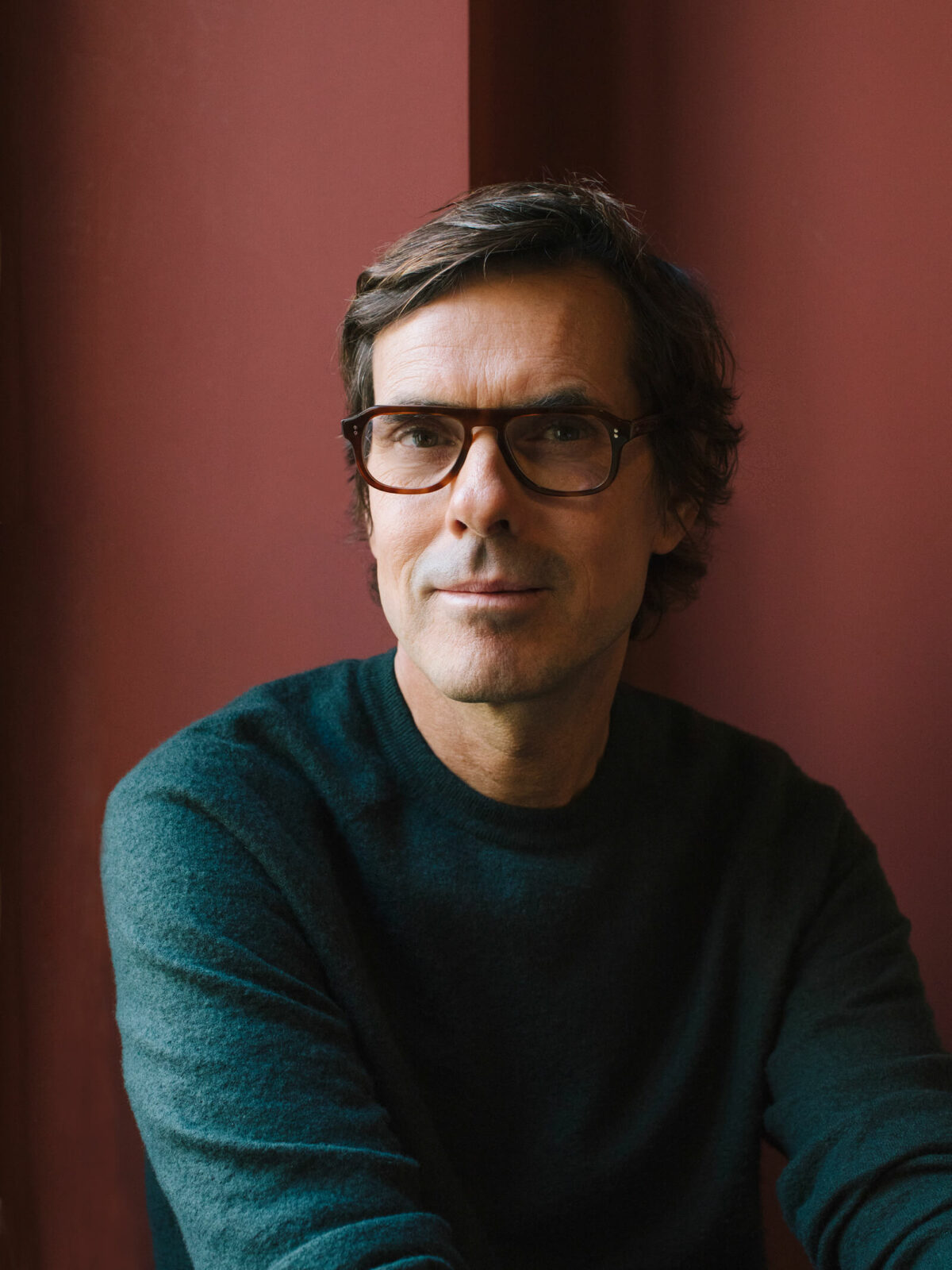 Château de Fabrègues
The Château de Fabrègues was built in the seventeenth century, nestled among the hills. Four round towers topped with glazed tiles symbolizing the four seasons frame this distinctively Provençal architecture. In 2009 it became my home, my refuge, my place to decompress as often as possible.
I remember our first visit. To get there, we had to travel for miles across ancient tracts of land and charming little villages; it was like going back in time.
Then at a bend in the road, far from everything, the château appeared, embedded in the vegetation. I fell in love with it right away. A large terrace overlooked a vast landscape of hills and woods; I felt this absolute calm, this serenity that I was looking for; it felt like home.
We worked for nearly five years with passion and determination to bring this fading building back to life, along with the original garden which had vanished. It was a crazy, unwieldy project, since the estate had been abandoned for almost a century.
I surrounded myself with exceptional craftsmen, and together we gradually revived what has become my haven of peace.
Today I might say, without vanity, that Fabrègues is the full and complete expression of my taste. A sort of manifesto.
The estate is continually evolving; I want to make it a living place, a place of research, projects, meetings, imagination and freedom.
To me, contemporary art is an essential component for a harmonious project; it is fundamental to my work in general. In this sense, Fabrègues embodies my vision. The art works seem to interact with each other, with the environment itself, creating the soul of the estate.
At the foot of the château, I wanted to make the small chapel, a space dedicated to all types of meditation and where art has pride of place. A few simple wooden benches allow you to rest and contemplate the fresco of children created by Claire Tabouret.
Finally, the park, designed by landscape architect Louis Benech, is the focal point. In another life, I would have liked to be a botanist, and so I fervently nurture my garden. It is alive, rebellious, but faithful, and never stops inspiring me.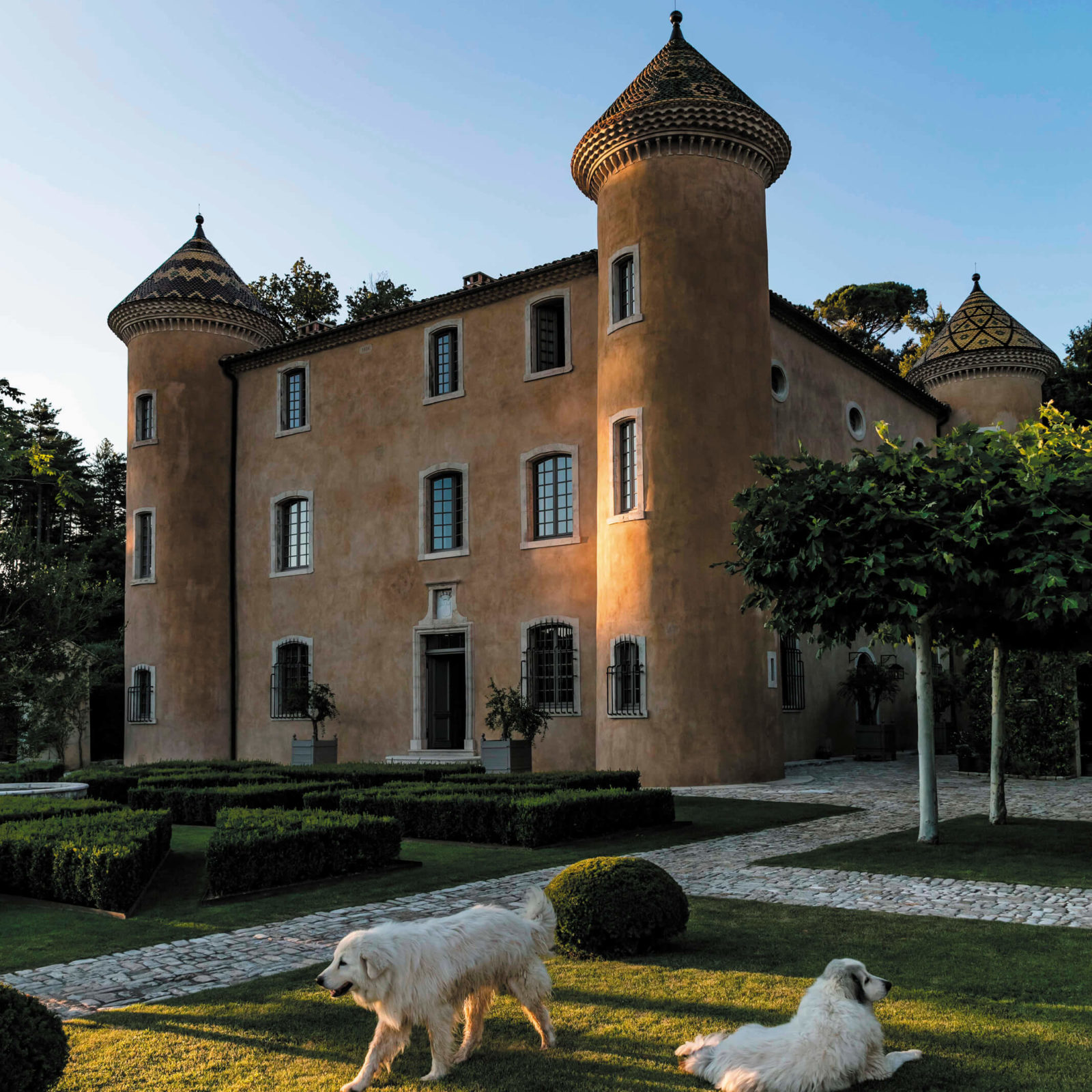 Pierre Yovanovitch Mobilier
Pierre Yovanovitch Mobilier was established by Pierre Yovanovitch in 2021, two decades after founding his interior architecture practice. Known for his signature haute couture aesthetic, the brand combines the designer's iconic made-to-measure approach with superior craftsmanship, materiality and sustainable sourcing efforts to offer luxury furniture and lighting to the wider public. The furniture and lighting pay homage to Yovanovitch's Provencal roots, in particular the region's natural light, rich and varied natural materials and colorways of the surrounding nature, as well as the historic commitment to craft associated with the region. Evolving from Pierre Yovanovitch's experience creating custom luxury design works for his interiors, and following the success of his two furniture collections debuted through R & Company gallery (2017 and 2019), Pierre Yovanovitch Mobilier pieces are designed and manufactured according to the highest quality standards. The brand focuses on locally and sustainably sourced wood, natural, high quality fibers, hand-blown glass and organic, non-toxic adhesives, to name a few. Furthermore, Pierre Yovanovitch Mobilier works with best-in-class artisans in France and Switzerland who utilize traditional crafting techniques. Partnering with French textile specialists who are recipients of the preeminent "Meilleur ouvrier de France" award are just some of the accolades received by artisan partners.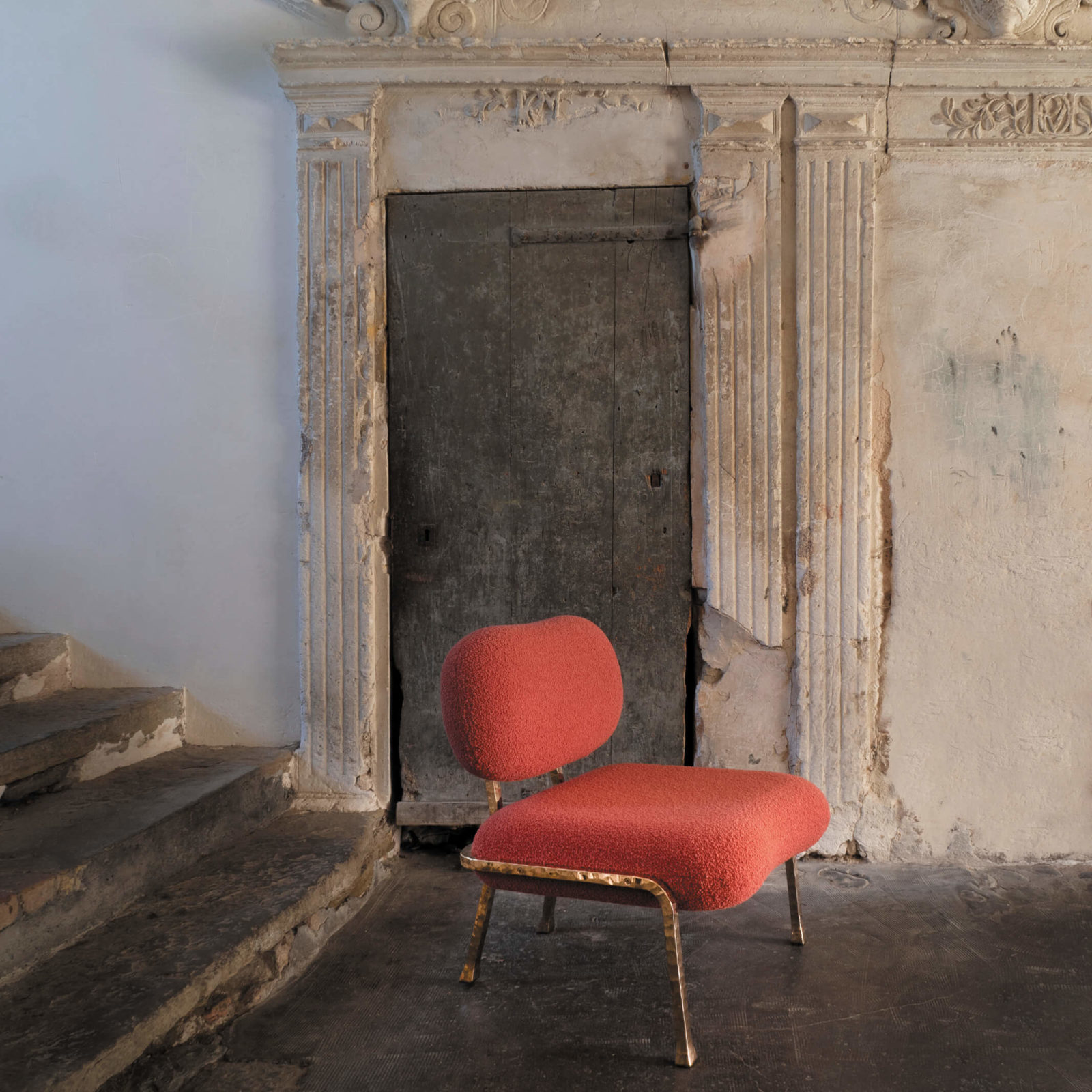 New York Studio
Pierre Yovanovitch opened his New York office in 2018. Located on Madison Avenue on the Upper East Side, the intimate office serves as an outpost for Yovanovitch's U.S. employees as well as a space to welcome American clients closer to home. The office features an array of Pierre Yovanovitch furniture and lighting designs alongside vintage and contemporary artworks.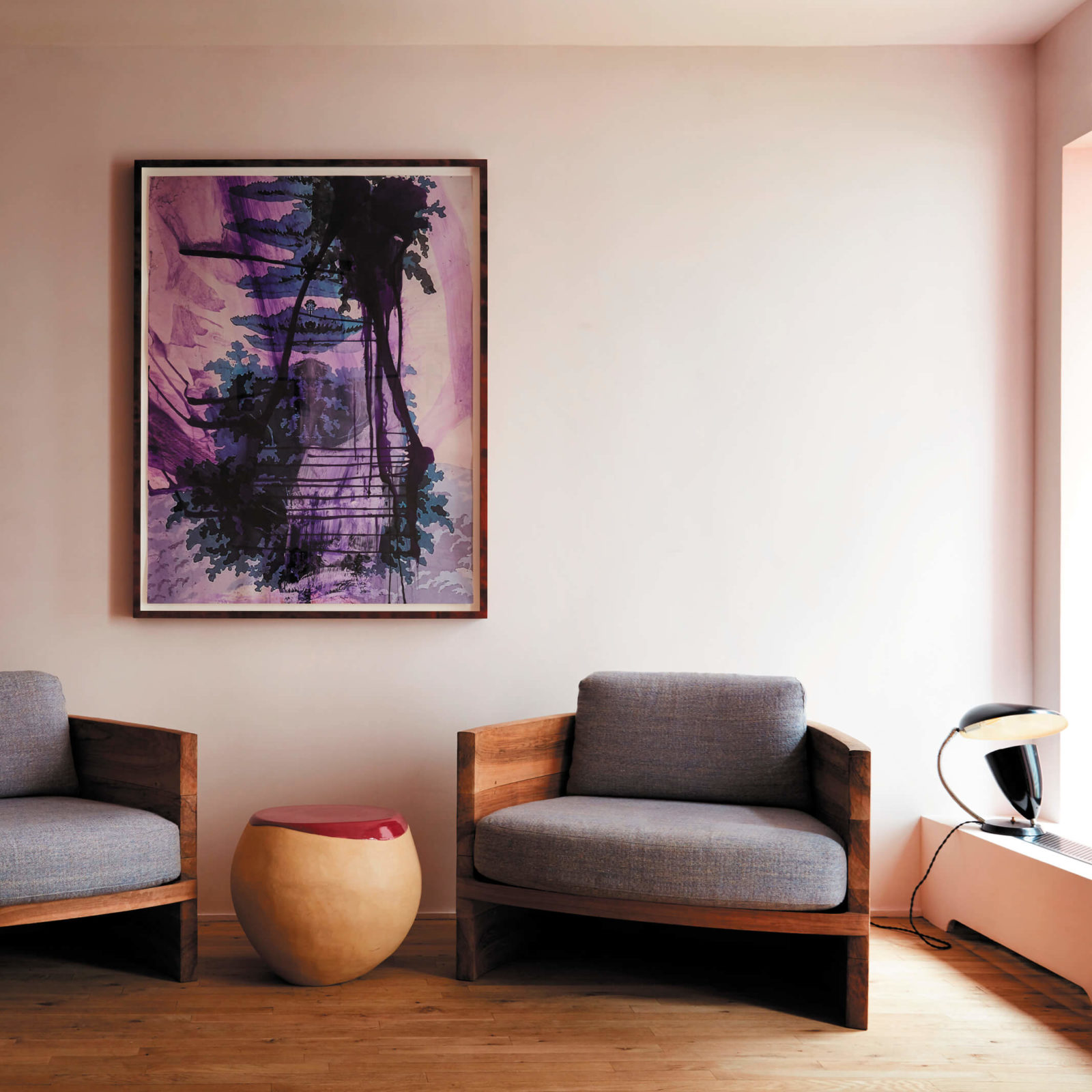 Press Coverage
2023 – January
Corriere della Sera / Living, Italy
2022 – December 
Architectural Digest US, Spain, Italy, France, Germany
2022 – November
2022 – October
2022 – September
2022 – July
2022 – June
2022 – May
2022 – April
Les Echos Série Limitée, France
Le Goût de M podcast, M Le Monde, France
2022 – March
2022 – January
Architectural Digest Collector France
2021 – December
2021 – November
Milk Décoration Hors-série, France
2021 – October
Les Echos Série Limitée, France
2021 – September
2021 – August
2021 – July
2021 – June
2021 – May
2021 – April
Architectural Digest, Hors-série spécial Décoration, France
2021 – March
2021 – February
Architectural Digest, France, Hors-série Décoration
2021 – January
Connect with us for updates on Pierre Yovanovitch furniture, new projects and events